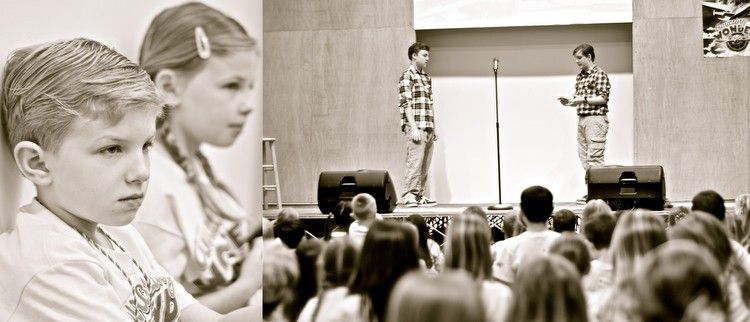 Another title for this post would be:

Why Am I So Tired
or
I Love Kids
or
Now I Have VBS Songs Stuck In My Head


anyhoo, highlights:
+telling 100 kids every day that Jesus died for their sins
+hearing kids singing. loud.
+having kids call me "Miss Abi," and running to give me a hug whenever they came into my class.
+"Sal and Sam," our daily skit, performed hilariously by the incredibly talented Sean and Jacob W.
+not having to do math all week. this is where I put the hashtag #yeahbaby. because I am a twitter nerd, that's why.
+getting out of my comfort zone
every single day.
if you want to stretch yourself, may I suggest preaching the gospel to clueless five year olds all the way to skeptical 6th graders? just trust me on this one.
+ohmygoshnessyouguysthereisthisreallycutekindergartenernamedReasonandIamgoingtostealhimandtakehimhomeamen.
xoxo,
--Abi